PAINTINGS - CURRENT WORKS

The website you are browsing forms part of the effort towards reestablishing the integrity of my art, honour and reputation as an artist,
known as artist *Moral Rights. All "current" works were completed prior November 2010.
The works shown on this page include the last paintings I have produced.

A bizarre law suit taken against me almost a decade ago has prevented any normal focus on art.
The selection shown here preceed the legal proceedings that ensued and about which greater detail can be found here.
(*Artist's Moral Rights are legal rights defined in the Berne Convention under 6bis and in the International Covenant on Economic, Social and Cultural Rights - the ICESCR.)
A petition to Geneva under the ICCPR reamins ongoing.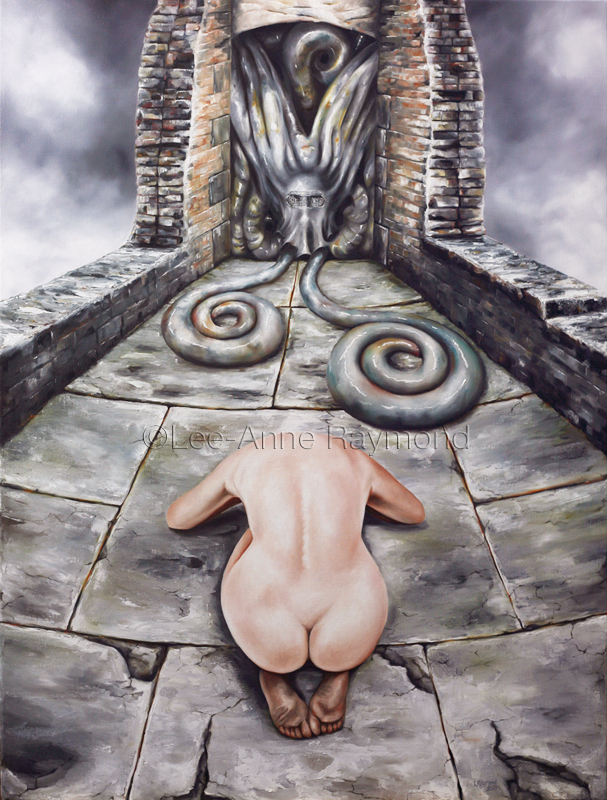 Baleful Worship IV - Submission 2010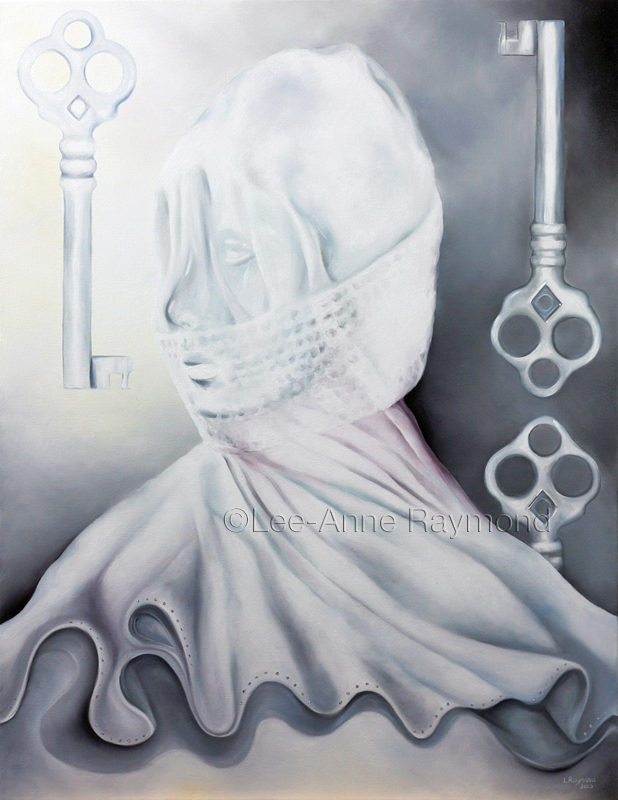 Freedom I 2010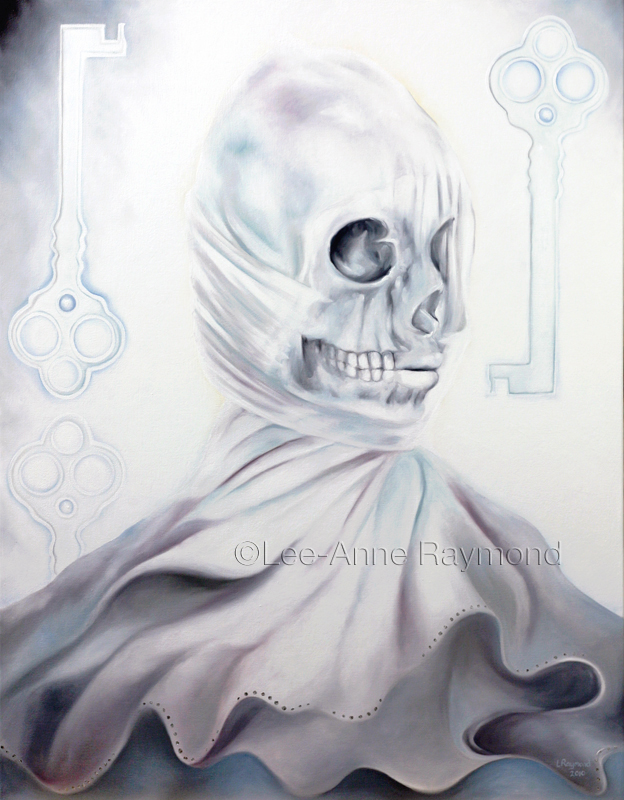 Freedom II 2010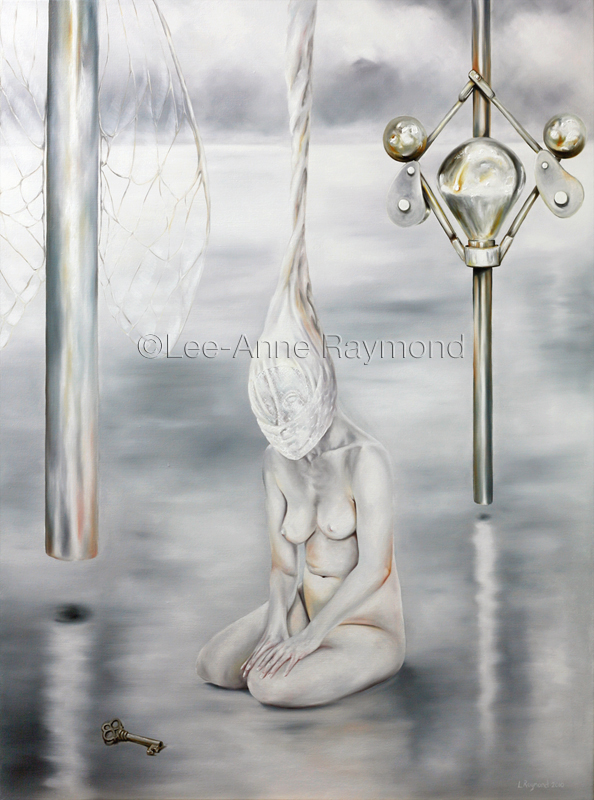 Metmorphosis With Nicab 2010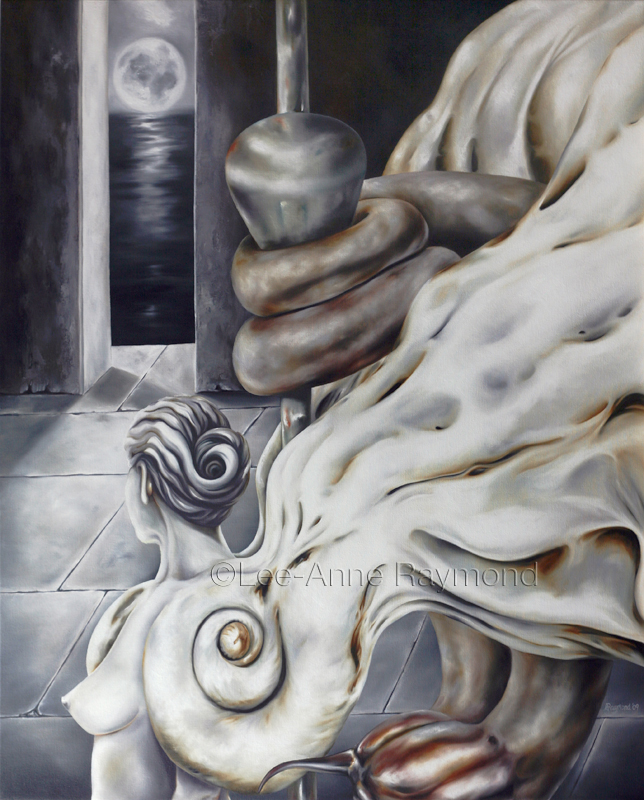 Selene II 2009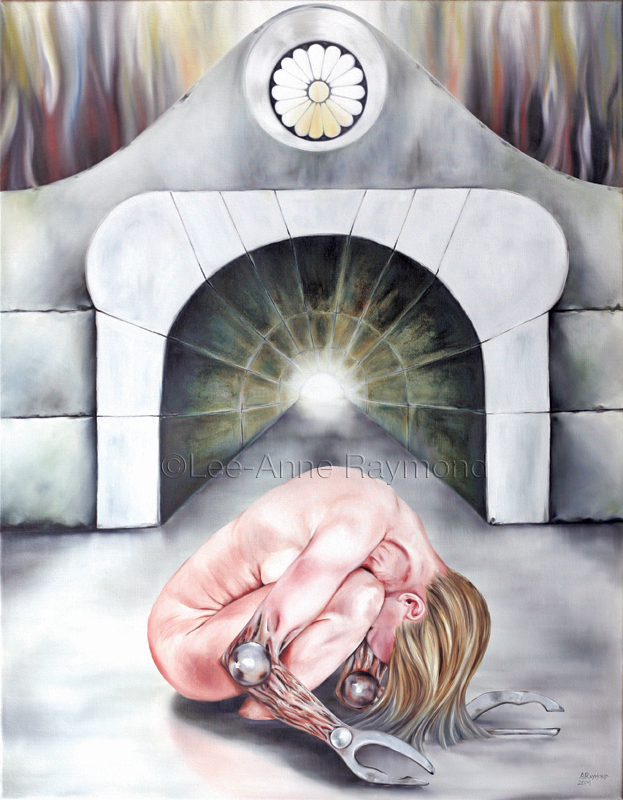 Transplant 2009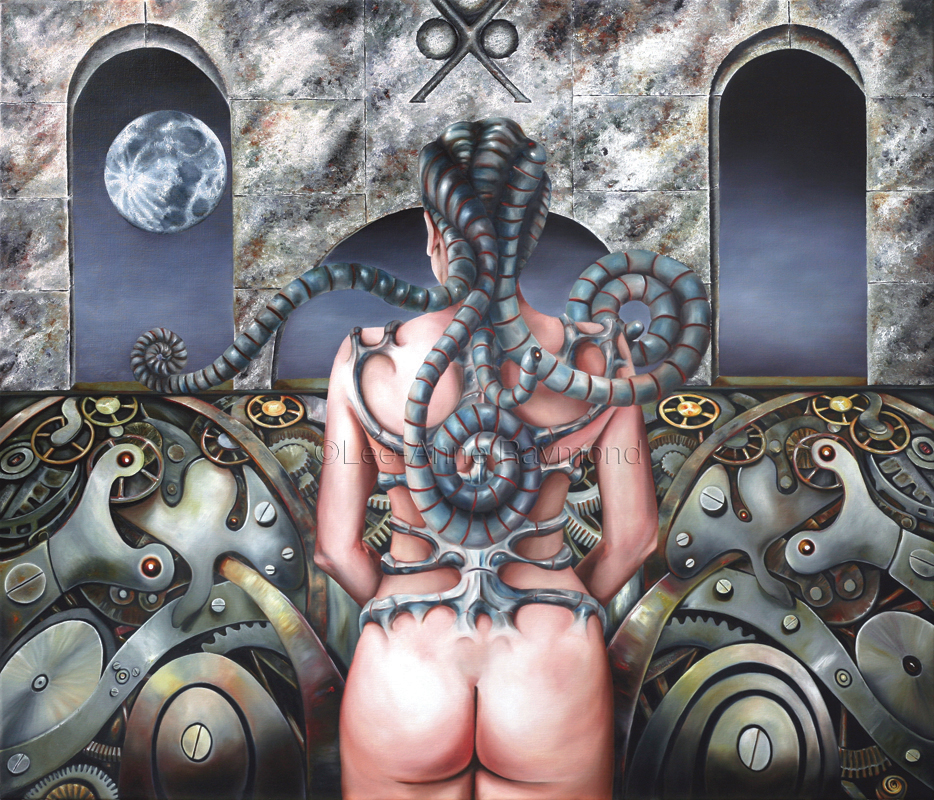 Selene I 2008-2009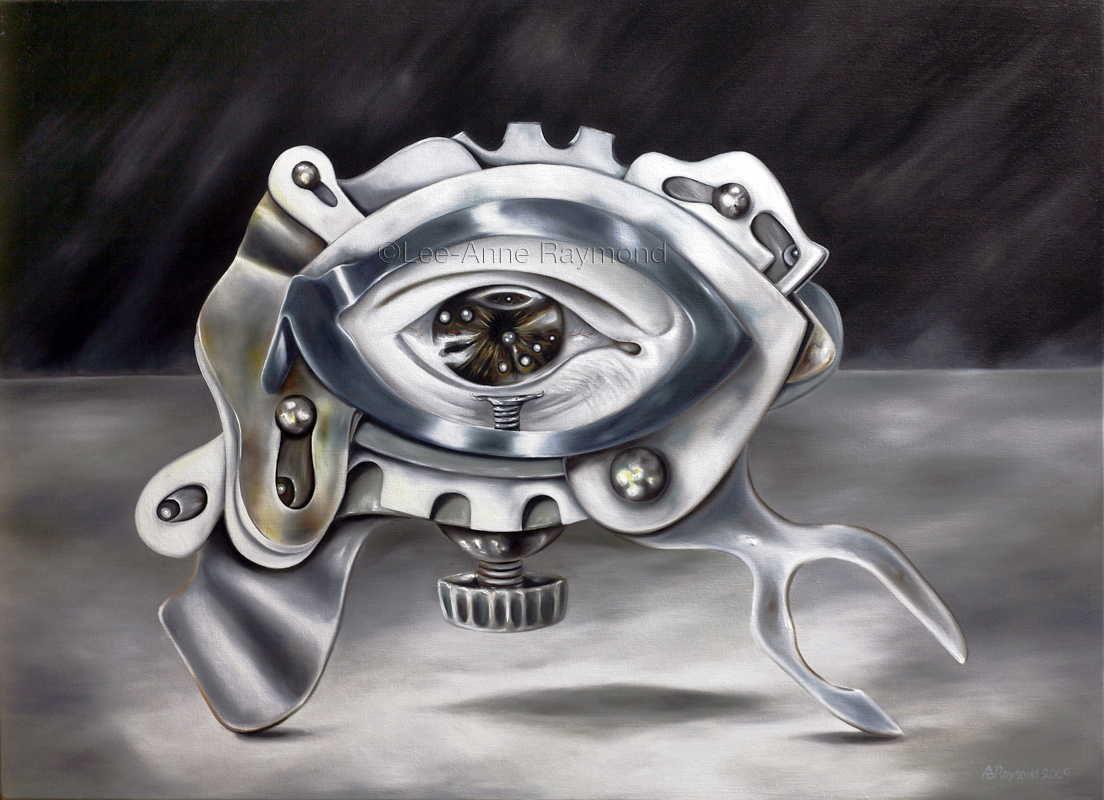 Astrolabe 2009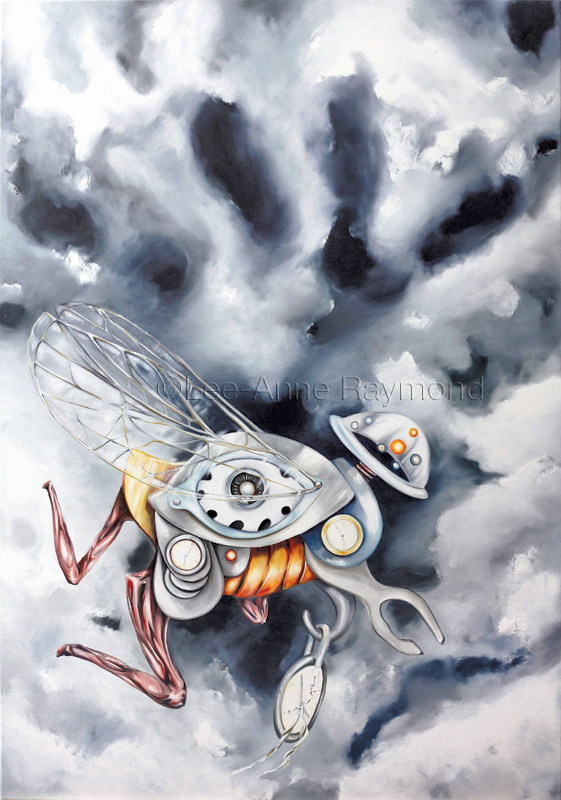 It's a Little Buggy, 2009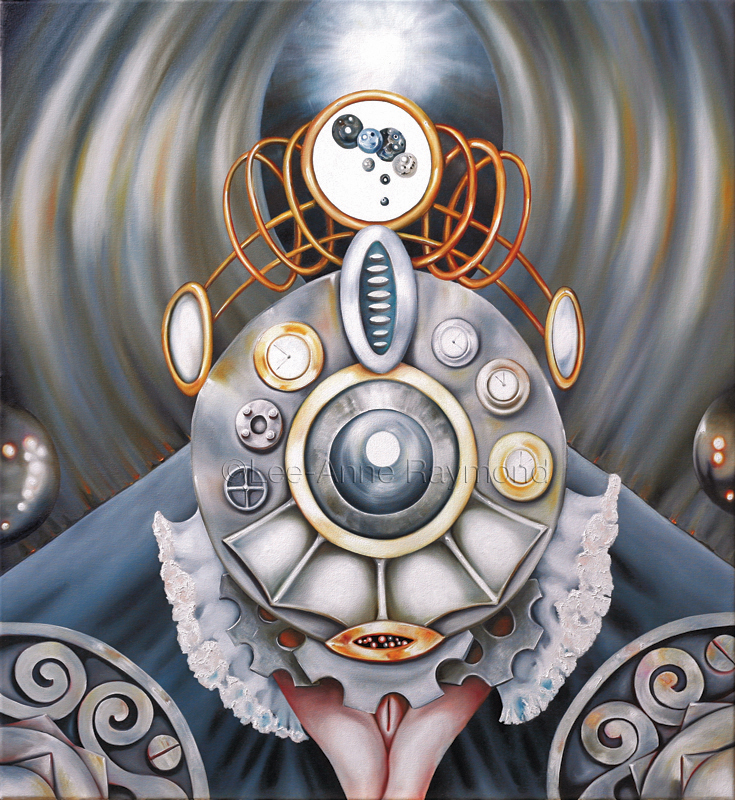 Useless Goddess, 2009
METHOD

Painting in oils requires considerable dedication, time and studio space.
The genre of Veristic Surrealism requires the combination of all to ensure creation and completion of works across what might be many weeks or months.
I prepare a canvas in a fairly fastidious way to provide as smooth a ground as possible for as fine an application of the oils without losing the feel of that surface.
It could be finer in my view and was something I had hoped to work on and refine.
In preparation I source and arrange all references required for realising the "idea" which is sketched onto the surface prior painting.
I use only my own photographic references, objects from life and my imagination. All models are professional artist models.
Developing an idea may take a considerable amount of time, essentially the process from drawing to painting consumes many weeks if not months.
It is a basic reality for all artists that they must be able to rely upon and control their creative space in order to develop and then to produce their artwork.