POST HUMANIST TRANSHUMANIST
Jointly published with Demetrios Vakras, Post Humanist Transhumanist "...edition compliments the artists' earlier Humanist Transumanist publication with... the very subject matter which brought their art into conflict and collision with the Australian judicial system."
Purchasing the book will support living artists of the Surreal and Fantastic.
Select the image to link to more details and how to purchase.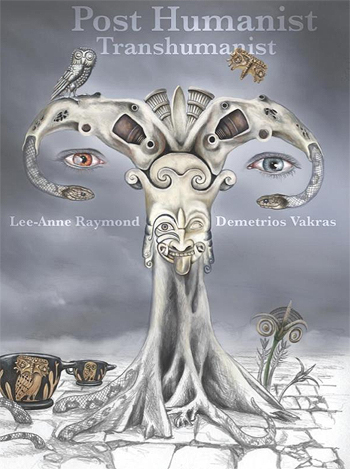 BSG PAINTING 10A
July 2010, By Invitation Group Exhibition, Brunswick Street Gallery, Melbourne.
I feature this exhibition as it generated a great deal of interest in my work at the time however, I could never maximise on the momentum as the events of 2011 began to unfold.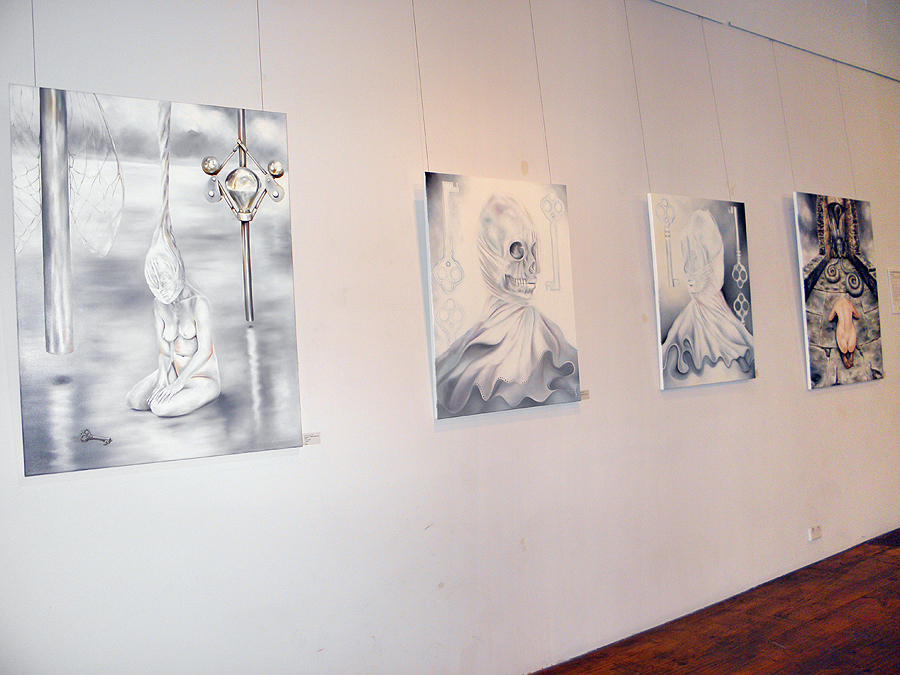 Article NOCTURNE #5
Pages 57-60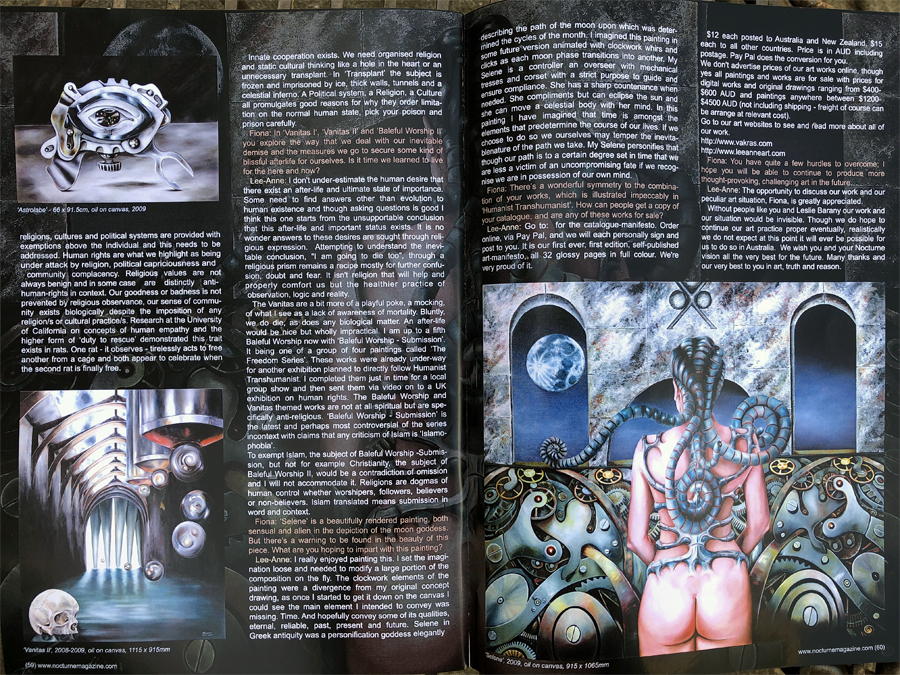 INTRUDE 2
Review of show at Intrude 2, Melbourne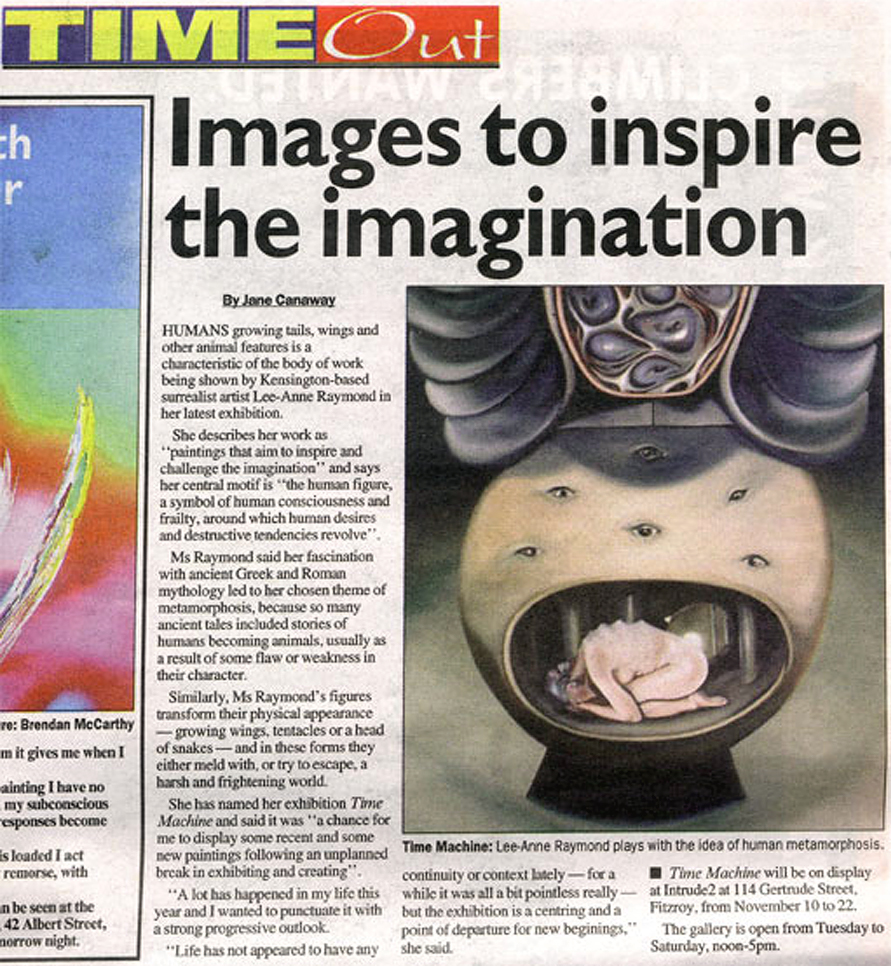 Article NAMELESS MAGAZINE
Pages120-127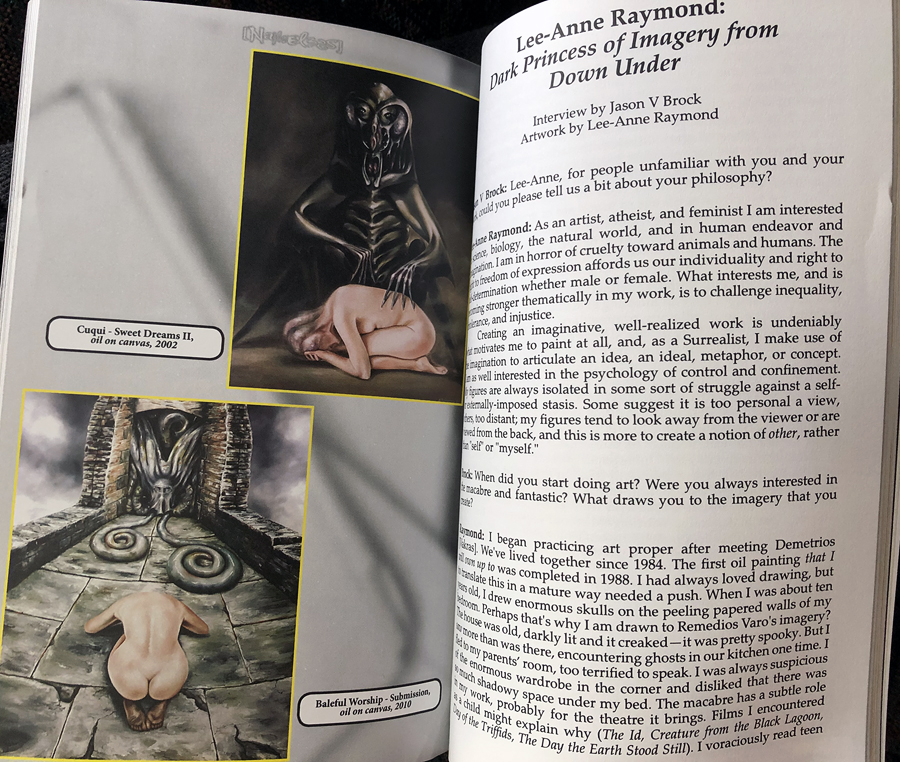 MIXIMAGES - Equisite Corpse (book)
Author: Bernard Dumain and selected Artists. Page 59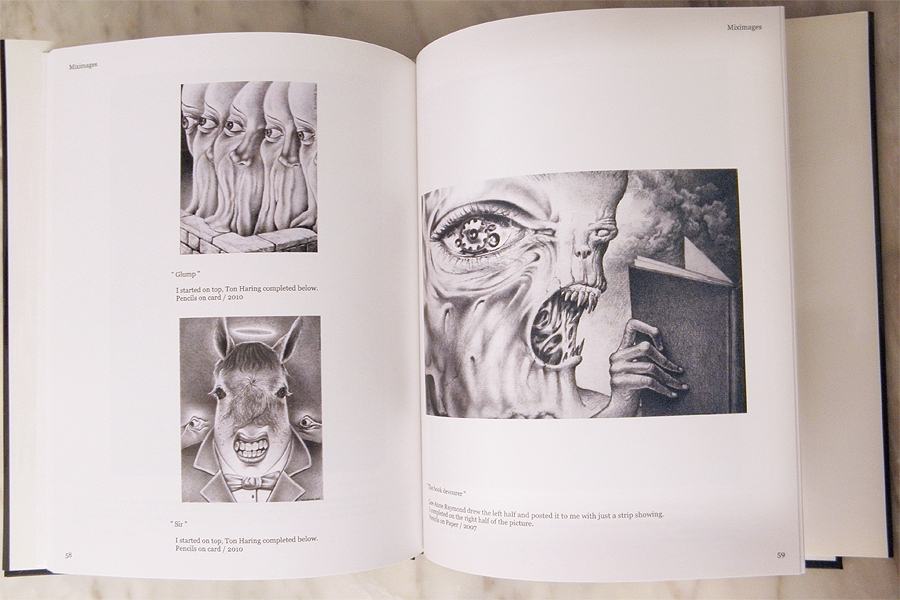 AMALGAM, 2 ARTISTS AT 4CATS
April 2002, Duo Exhibition with Demetrios Vakras held at 4 Cats Gallery, Melbourne